Dark Age EX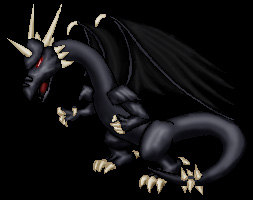 Dark Age EX (DAX) is a fantasy RPG with a similar feel to Final Fantasy IV. It started life as Dark Age, which was a sort of practice game to get me used to the RPG Toolkit and used ripped graphics and music from various games. After the completion of Dark Age 2, however, I went back and revamped the game, re-coding many of the game's systems and adding a number of fixes and improvements. Enter Dark Age EX!
Of the two games, I think DAX is my favorite. It's a bit shorter than DA2, but it has a certain charm to it that I really like. Hope you enjoy!
Promo Movie | Screen Shots | Sprites | Music | Story | Characters | Gameplay | Battle System | FAQ
File
Description
Size
The full game remake of Dark Age, complete with high quality MP3s.

Don't forget to pickup the upgrade patch below!

93.7 MB
The full game remake of Dark Age with MIDIs instead of MP3s to reduce file size. Recommended for dial-up users.

Don't forget to pickup the upgrade patch below!

10.7 MB
Fixes / Upgrades
Dark Age EX Upgrade Patch (v2.11)


*Recommended*

Fixes several minor bugs, adds a new optional "Easy Mode" to the game, and addresses issues some people have had getting Dark Age EX to run, all in one patch! Works for both the MP3 and MIDI versions of the game. Just install the game normally, then install this.
755 KB
Random Dungeon Fix

Optional. This adresses the infamous "no stairs bug" in the Random Dungeon. Add this after applying the above patch. Right click and choose 'save as', place into DAX's 'Prg' folder (C:\Program Files\Dark Age EX\Game\DarkAge\Prg).
7 KB
Dark Age EX is for Windows only and has been tested on all versions from ME to 7. I'd recommend at least 128 MB of RAM. The full version requires about 121 MB of disk space.